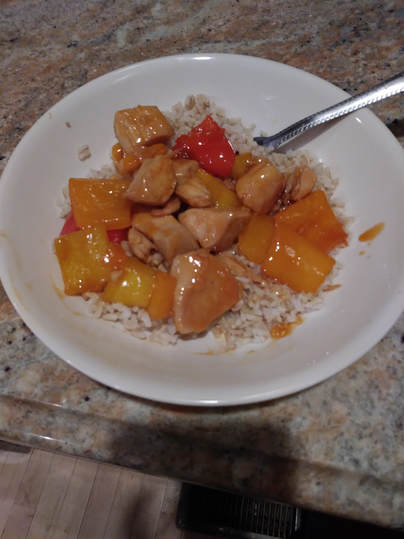 This is one of my favorite recipes! This is a recipe from Jamie Eason's Live Fit program on bodybuilding.com.
I have made this recipe many times and I love it! It is SOOO good!! Now you can have chinese food without all of the extra sodium and MSG. I hope you enjoy it as much as I do!
😋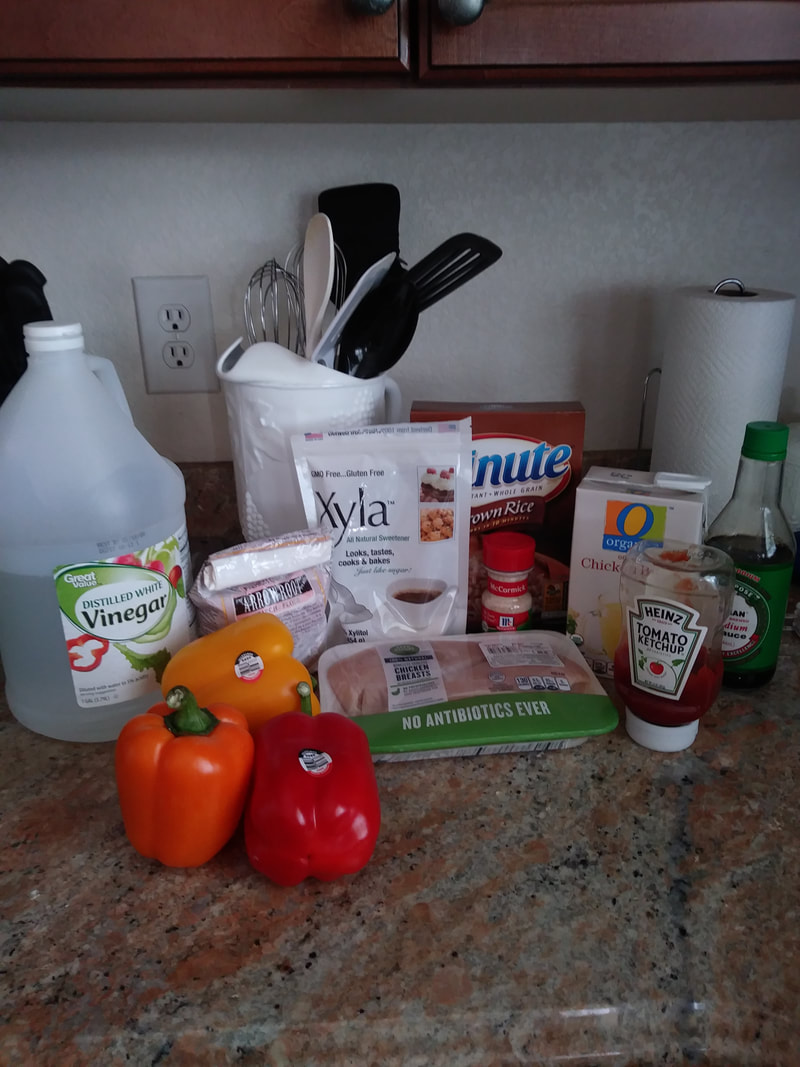 Ingredients:
​
24 oz (3-4) chicken breasts
2 tsp garlic salt
1/2 tsp black pepper
1/2 cup low-sodium chicken broth
1/2 cup white vinegar
1/2 cup no calorie sweetener (Xylitol, Splenda)
1 tbsp low-sodium soy sauce
3 tbsp low sugar ketchup
arrowroot - I use about a tbsp
cooked brown rice and veggies of choice.

Directions:
​
1. Cut chicken into bite-sized pieces and place in a large bowl.
2. Season the chicken with the garlic salt and pepper, turning to coat.
3. Cook the chicken over medium/high heat until done (no pink in center)
4. Meanwhile, whisk together chicken broth, vinegar, sweetener, soy sauce, and ketchup in a medium sauce pan.
5. Bring sauce to a boil and then turn to low heat. Add the arrowroot a little at a time, whisking briskly.
6. Let the sauce set up by continuing to stir for about two minutes.
7. Pour sauce over cooked chicken and serve with brown rice and veggies.