This soup is ridiculously easy to make and so good for you! Especially if you aren't feeling well. It is also kid approved in my house! I made it last night and my 5 year old actually ate 4 bowls!!

​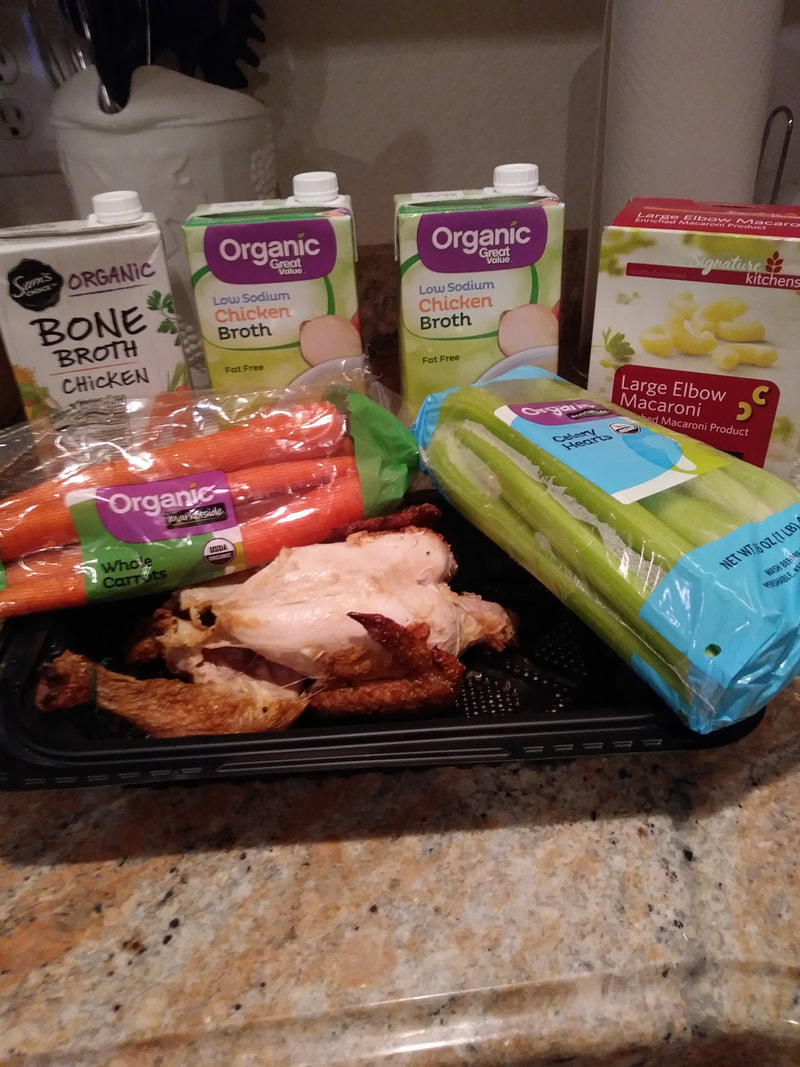 Ingredients:

Organic Bone Broth
Organic Chicken Broth
Rotisserie Chicken
Organic Carrots
Organic Celery
Noodles of Choice

Directions:

Pour all of the broth in a big pot and bring to a boil. Chop up the carrots and celery and add to the boiling broth. Add the noodles. Shred the chicken and add it to the pot. Continue boiling until the noodles and veggies are soft. That's it! Easy Peasy!! Feel free to add other veggies or spices you like. Enjoy!