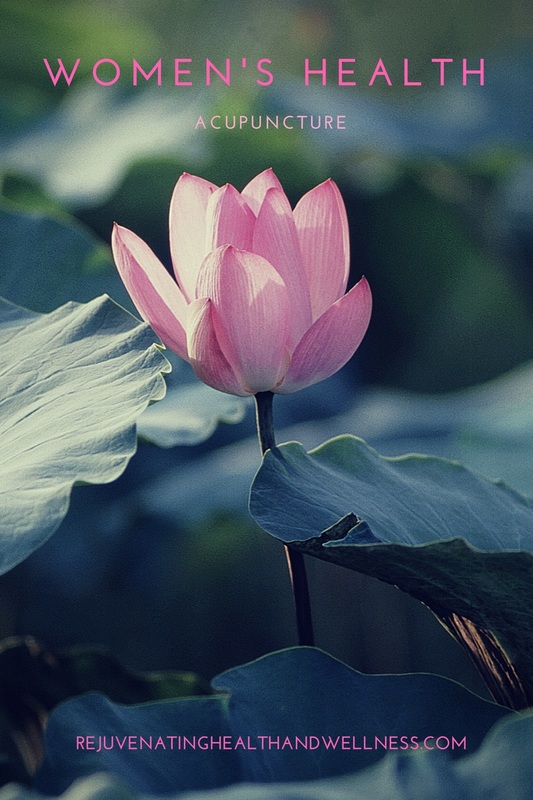 This is one of my favorite topics! This is what made me fall in love with Chinese Medicine. Acupuncture works wonders with women's health issues. I have seen it work wonders in my own life as well as so many of the patients I have treated.

This is a broad topic covering a variety of issues from PMS, to fertility, to menopause and everything in between. One of the most common chief complaints I get in my clinic is problems with the menstrual cycle, so in this post I will cover that issue.

The onset of the menstrual cycle is known as menarche and it should start between the ages of 12 and 15. If the period starts before age 12 this is caused my an imbalance of the Spleen meridian. If the period starts later than age 15 this is caused by an imbalance in the Kidney meridian.

A woman's cycle should range from 26 to 32 days. This is considered a normal cycle in TCM. The flow should last 4 to 6 days. The color should start out darker, then become a deep red and finish lighter in color with NO clots. It should also be asymptomatic, which means NO PMS! That's right, PMS is NOT normal it is just very common. Can you even imagine a life without all of the crazy mood swings, breast tenderness and cramps?! I didn't know it was possible until I started getting Acupuncture!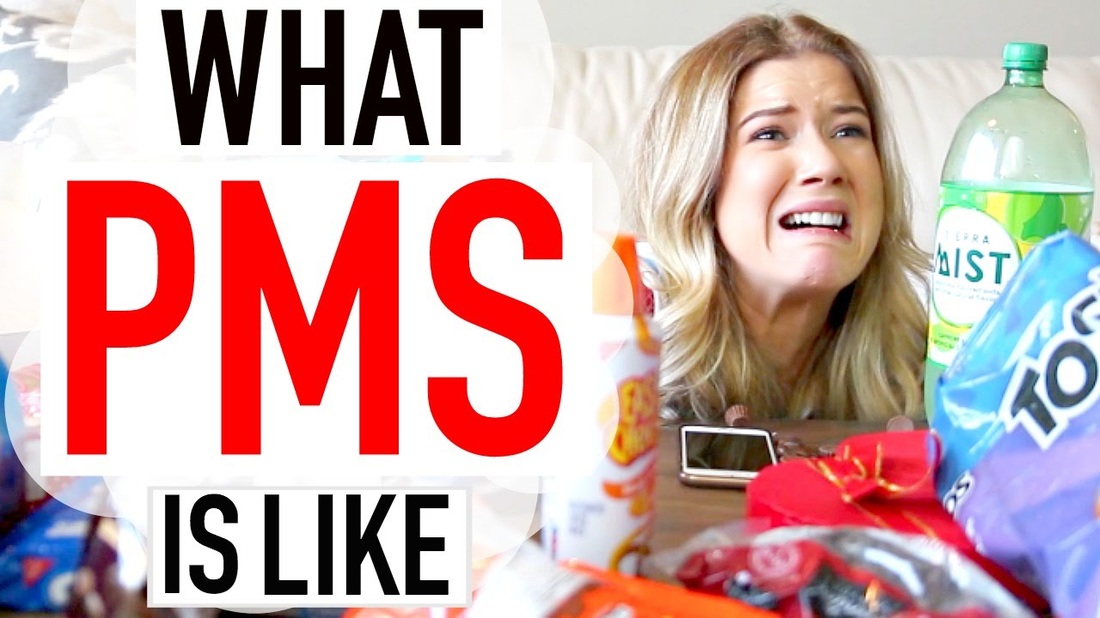 Premenstrual Syndrome (PMS) is a variety of responses to menstruation. PMS usually occurs monthly, along with signs and symptoms that can appear seven to ten days before menstruation and disappear with the start of the menstrual flow.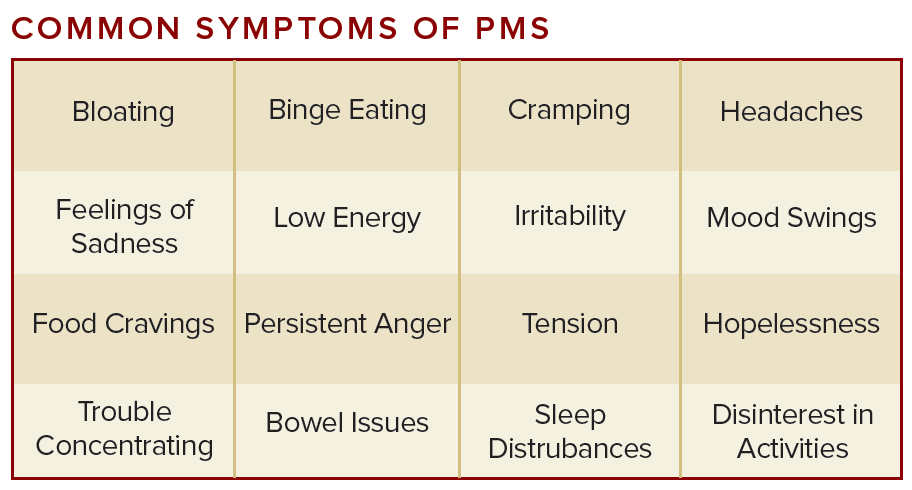 PMS is due to imbalanced hormonal fluctuations, but other factors such as stress, a nutritionally inadequate diet, lack of exercise and/or sleep, and a hectic lifestyle can exacerbate the symptoms. Most women experience as many as four to ten symptoms every month. This can lead to problems with relationships, work productivity, and general well being.

So what can you do about PMS? In Western medicine treatment includes dietary and lifestyle changes, along with medications that alter the levels of progesterone and estrogen (i.e. birth control pills), tranquilizers, and antidepressants that affect mood and emotions. Although prescription medications can sometimes bring immediate relief they do not address the underlying cause of the PMS and they can cause unwanted side effects.

Acupuncture is a natural approach that can be very effective in treating menstrual cramps and other symptoms associated with PMS. Acupuncture can address PMS symptoms naturally, by restoring balance and harmony, both physically and emotionally. In Chinese medicine, the root cause of PMS is usually an imbalance or blockage of Qi and blood within specific organ and meridian systems. When Qi and blood become imbalanced or blocked, symptoms associated with PMS will occur.

According to Chinese medicine a few of the main organ systems that play a role in menstruation are the Spleen, the Liver, the Kidneys, and the Heart. The Spleen produces blood and keeps the uterus in place. The Liver moves Qi and stores blood for menses. The Kidneys store Essence, and the Heart governs Blood circulation for menstrual flow. The TCM practitioner will do a detailed intake to find out which organ system is out of balance. Specific acupuncture points will be used to restore balance and relieve the symptoms.